On February 15-17, Tennessee Christmas Tree Growers gathered for the 2018 PickTN Conference in Chattanooga, TN and a farm tour at Raulston Acres Christmas Tree Farm in Rock Spring, GA.  The PickTN Conference had over 500 people in attendance.  About 40 TCTGA members participated throughout the 3 days of workshops, exhibits, training sessions, farm tours and networking.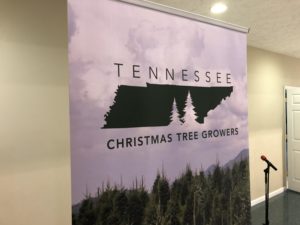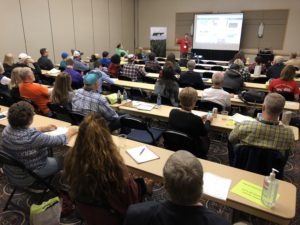 The PickTN Conference is an annual event bringing together farmers from across the state to explore the latest information and resources for every facet of modern farm life.  TCTGA is one of six participating associations that help plan the conference.
On Friday, there were 6 workshop sessions pertaining to Christmas trees.  Some of the sessions were:  Starting A Christmas Tree Farm, Growing Christmas Trees In The South, Creating The Perfect Online Presence and Successful Marketing Tips for Your Farm.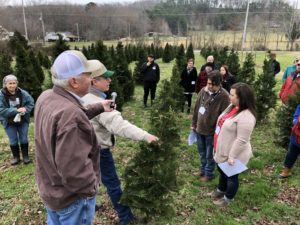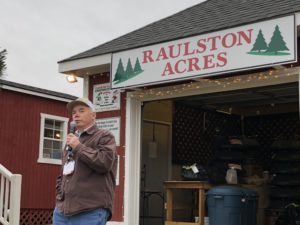 On Saturday, the group toured Raulston Acres Christmas Tree Farm in Rock Spring, GA.  Dan and Karen Raulston told their story about growing and selling Christmas trees.  The weather was a little chilly, but the rain held off and we were able to finish the farm tour by lunch time.
After lunch, Alan Galloway talked about the new "Tennessee Christmas Tree Production Manual" that he produced in his role as Area Farm Management Specialist for UT Extension.  Attendees received a free copy of the 50-page manual.
The day concluded with our annual TCTGA business meeting and an open Q&A time.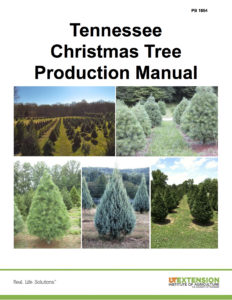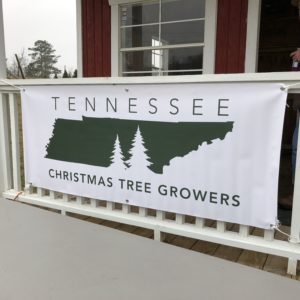 Next year's PickTN Conference will be February 21-23, 2019 in Franklin, TN      (www.picktnconference.com)